CBS PHOTOGRAPHY X OIKOS 2019
Note: If you are on your phone, press on the picture and hold to read the caption
How do you picture sustainability? This year's photographies showcase the topics Green traffic, fashion and food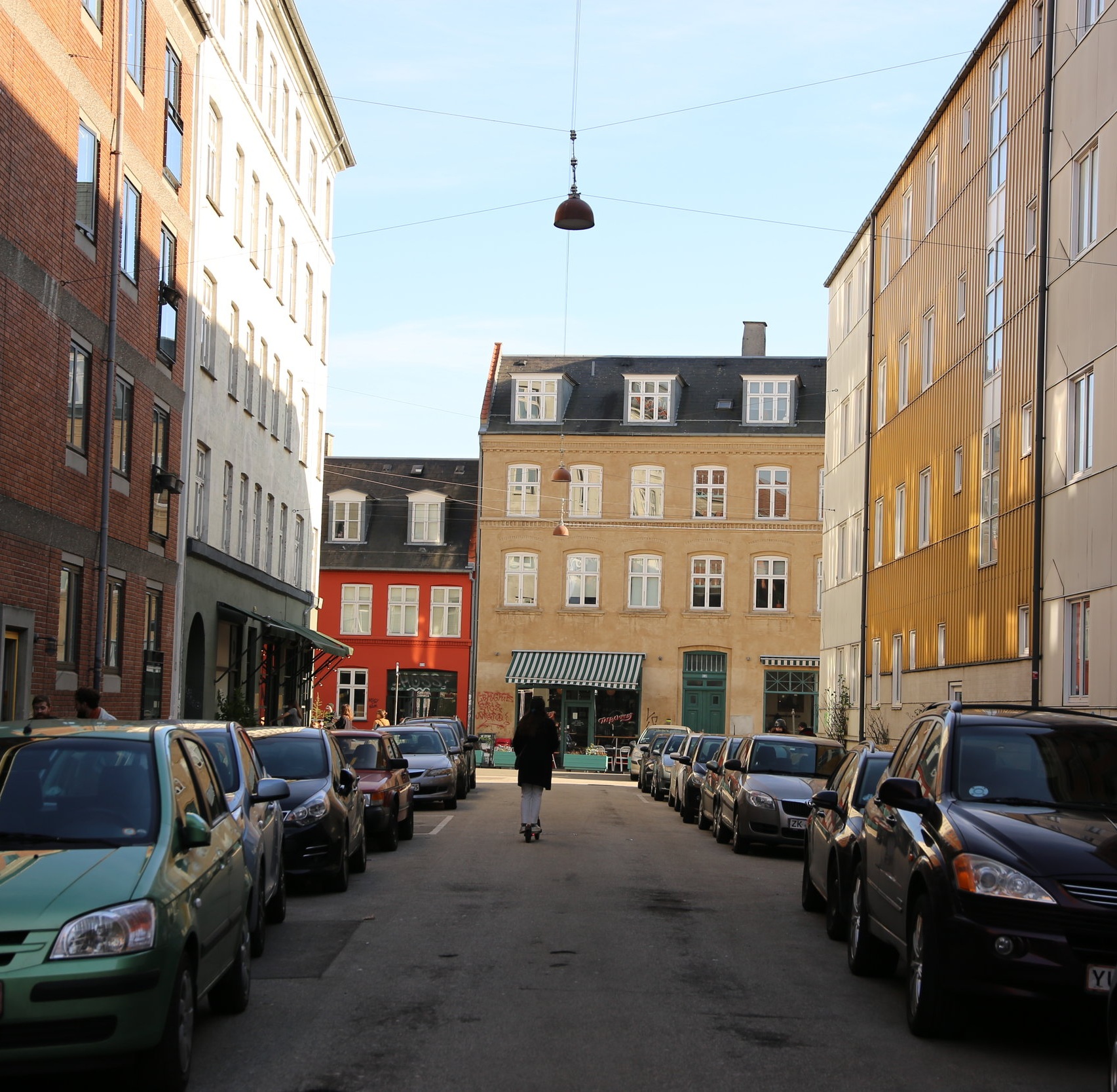 By Lorena Thai
Sometimes time pressure and costs put us in a position where we find it hard to choose the "best" (obviously the best would be walking) commuting method for the planet. Also, would you have thought that this picture was taken on a sunny day in Copenhagen? Sometimes the places close to us are as beautiful as far-away places.
By Jason L. Nguyen
Editor's note: At shops like the LØS market in Nørrebro, Copenhagen unnecessary packaging is left out and the concept allows us to only pick and choose the amount we need, instead of buying a package of carrots and throwing half of it away - together with the plastic surrounding it.
By Jason L. Nguyen
Editor's note: A lot of clothes are not used until their life span ends. One of the reasons might be impulse shopping. Unfortunately, clothes production creates a lot of CO2 thus affecting our climate. Why not choose consciously rather than out of impulse?
By Dann Ghe Orghita
The carpet represents the past ages, wisdom and beauty. It stands, as if alone and forgotten, between a symbol of the developed technological era and the modern man, which is still not completely lost from his roots
Follow the photographers on their Instagram pages:
Last Edited: 21 March 2019 by lorena Thai